We're almost at the end of the week and you know that's grounds for celebration. Trying new cocktails is always a good way to change up the routine and we're here to help with some unique and fresh ideas in three different neighborhoods in New York City. Whether you're into Rose or Rum, there is no shortage of spirit in some of these drinks.
Here are a few that we think you should try tonight or this weekend. Follow us to the bar!
Shangri-La has a Zodiac Cocktail Menu that you have to see and try to believe. Incredibly unique and awesome options to drink for yourself and share with your friends.
Las Piscine Rosé, Match 65
Aside from the fantastic French-themed food portion of the menu, Match 65 goes out of their way to provide fresh drink options that pair great with their fare.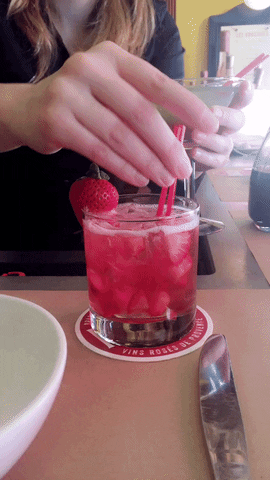 Aside from the unique options that Guantanamera has to offer when it comes to their drink menu, they also have some pretty great classics. Who doesn't love a classic Mojito?
Regardless of what you're in the mood for, there's always something new to try. Whether you're in Chelsea, Upper East Side or Hell's Kitchen tonight or this weekend, give these a shot.
Share your pictures with us: Facebook, Twitter, Instagram, Pinterest, Snapchat. Cheers!